A non-violent FPS
Point A  to point B gameplay, at your own pace.
Vertical
Levels
From the earth to the sky, and beyond!
Seeds are
the key
Differents trees for different constructions.
A touch of
Synesthesia
Graphics, music and multiples controlling devices possible.
Time for
Contemplation
Create peaceful levels, time for contemplation and meditation.

Project MIDORII is a game project I started, in order to learn Unreal Engine 4 from scratch. I wanted to study specific features
(BluePrint, Level / Persistent Level/ Level Streaming  and Game configuration concepts, OSC interaction, Modular Synthetiser…).
Thanks to hours and hours of Unreal Academy and tons of tutorials from Youtube, I finally have a functional and very first draft of my concept.
Next steps will depends on my free time or  if I can find patrons.
What I would like to do, what I did, what I will do…
Section in progress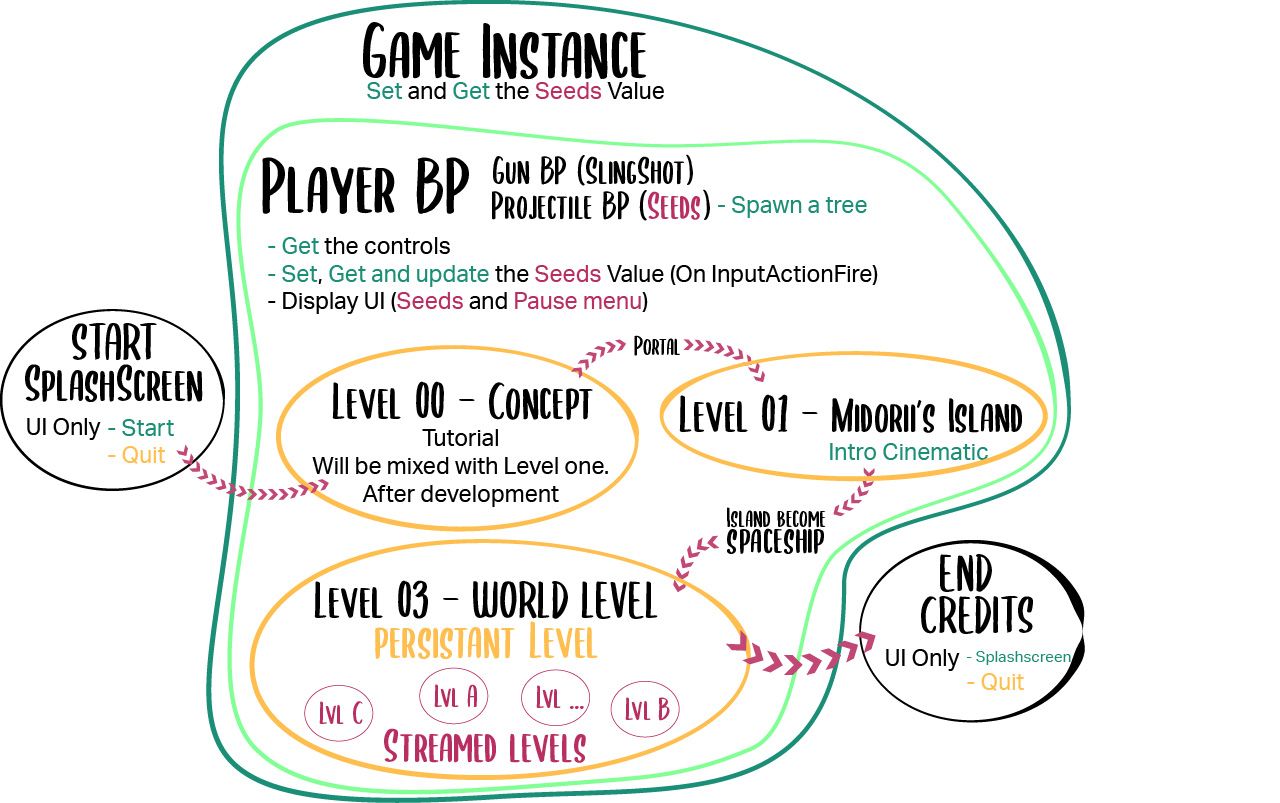 Project Midorii © Cedric Rolando – neoyume.com – All rights reserved.